Planning to visit Prague for a city break or holiday in the Czech Republic? If so, this site can help.
visitPRAGUE.co.uk provides you with all the information and web links you are likely to need, including flights to Prague from the UK, Prague hotels and accommodation options, what to see and do in Prague as well as other useful Prague guides and resources. All gathered here in one place - simple really, but hopefully useful.
How to Get There? Flights to Prague from the UK
A number of direct flights to Prague Airport from the UK are available:
- British Airways fly to Prague from London Heathrow.
- easyJet fly to Prague from London Stansted and Gatwick, Bristol, Manchester and Edinburgh.
- Jet2.com fly to Prague from Manchester, Leeds Bradford, East Midlands and Edinburgh airports.
- Wizz Air fly to Prague from London Stansted.
You could also possibly fly to Prague from your regional airport via Amsterdam or Paris with KLM or Air France. To find the best flight deals to Prague from the UK, use flight search engines such as those from Expedia.co.uk, Skyscanner or CheapFlights.co.uk.
If you want to hire a car from Prague airport, try RentalCars.com for good deals.
* * * * * * *
Where to Stay? PRAGUE HOTELS, B&Bs and Hostel Accommodation
- Try Booking.com for a good selection of Prague city-centre hotels, from budget to 5-star. One of the very best hotel providers with a hassle-free cancelation process if you change your mind later.
- Or use the search box below from HotelsCombined.com to compare prices and find the best Prague hotel deals.
- Hostelworld.com: Prague hostels for backpackers
* * * * * * *
Why visit Prague? PRAGUE SIGHTS & ATTRACTIONS - What to See & Do
Prague Castle (Pražskż Hrad) is THE top attraction. Also make sure you see Charles Bridge (Karluv Most), the Old Town Square (Stare Mesto) including the famous Astronomical Clock of the Old Town Hall, Wenceslas Square in the New Town (Nove Mesto), the Jewish Quarter and the National Museum. The Museum of Communism also gives a good historical insight into life in this city under communist rule and is well worth seeing.
For something different, try the Franz Kafka Museum, the Museum of Medieval Torture Instruments or the amazing (and small) Museum of Miniatures (rice-grain sized art viewable only through microscopes!). And donít forget to have a beer or two...
Prague is a very walkable city and a number of tour companies offer interesting walks around Prague, often meeting in the Old Town Square. Try one, most are good. [Tour companies worth using include Daily Walks of Prague and Prague Sightseeing Tours]. River cruises are also a good option, especially in the evening after a long day being on your feet.
Lonely Planetís list of sights and attractions in Prague provides further details on what to see and do in Prague while you are there.
* * * * * * *
Extras: MORE INFO, Resources & Useful Websites for PRAGUE
The capital of the Czech Republic, Prague is the countryís largest city with a population of around 1.3 million inhabitants.
For a zoomable map of Prague, click HERE.
For the latest weather forecast, see the BBCís Prague Weather guide.
Plenty more information on Prague for visitors can be found at the official Prague Tourist Board website and also Wikitravelís Prague Travel Guide.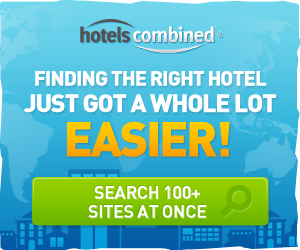 Copyright © 2016 visitPRAGUE.co.uk - All Rights Reserved - Contact